The geophysical software development in SIHAYA Ltd. consists of following porojects:
---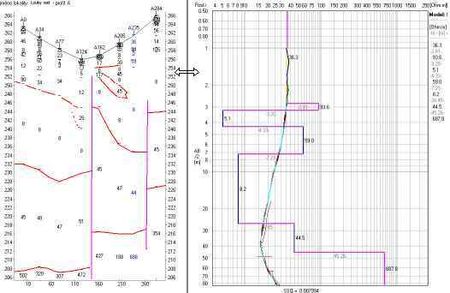 VIS programme for interpretation of VES curves
(Valtr, Chyba 2004)
programme VIS makes possible the interpretation of VES curves right in the geoelectrical cross section seeing the correlation with neighbouring VES points results. Can read input formates *.RST or *.GEF, and enables manual input of measured VES data.
ASCII database enables access to the data from outside.
Output to JPEG, (see the figure), ASCCII result tables, and formate UCM -> DGN (Microstation).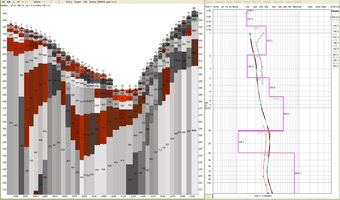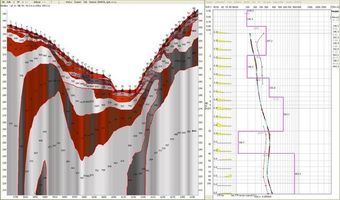 Download demo version of programme VIS(WinRAR)
---
SEIIS - programme for first arrival time picking of records in formates SEG-2 and ABM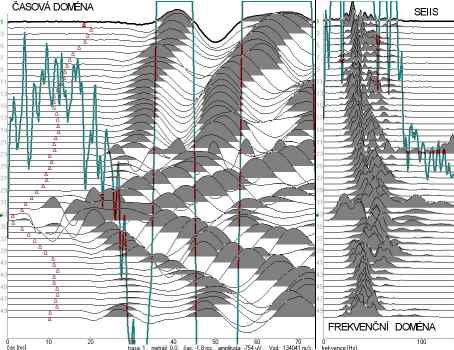 ---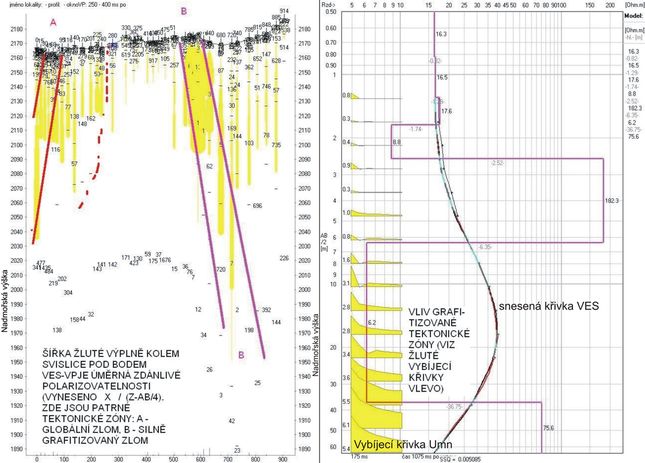 ---